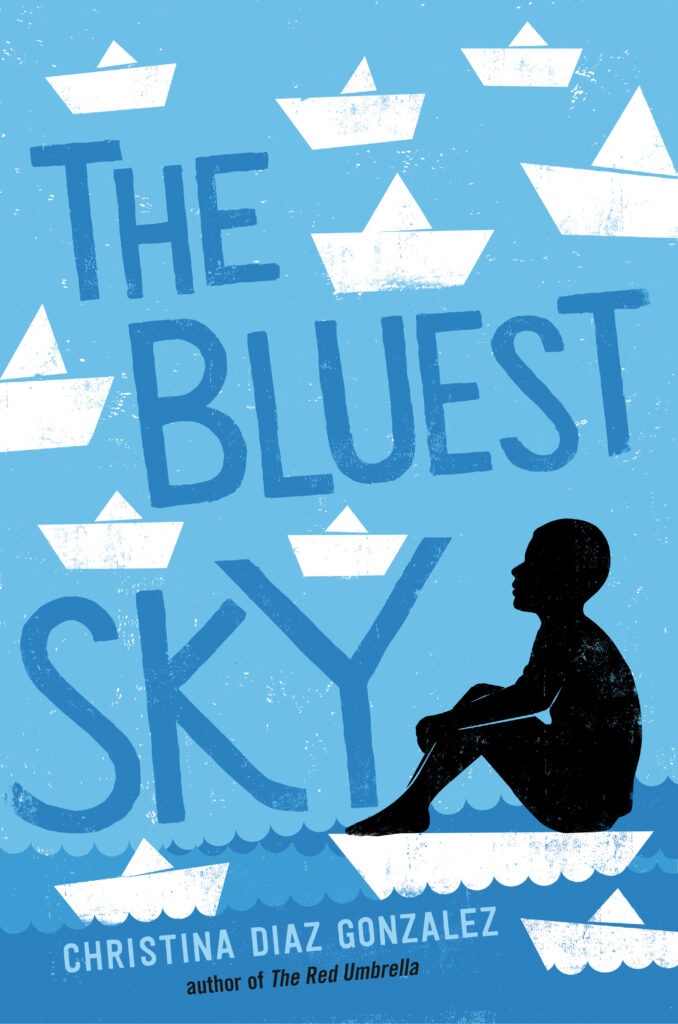 Videos
Book Talk by Colby Sharp
Between The Covers on PBS
"Heartbreaking, riveting, beautifully written." — Kirkus *STARRED* Review
A boy and his family must decide whether to remain in Cuba under a repressive government or risk everything for the chance of a new beginning in this gripping story from the award-winning author of The Red Umbrella.
There are two versions of Héctor: the public and the private. It's the only way to survive in communist Cuba—especially when your father was exiled to the U.S. and labeled an enemy of the people. Héctor must always be seen as a fierce supporter of the regime, even if that means loudly rejecting the father he still loves.
But in the summer of 1980, those two versions are hard to keep separate. No longer able to suppress a public uprising, the Cuban government says it will open the port of Mariel to all who wish to leave the country—if they can find a boat. But choosing to leave comes with a price. Those who want to flee are denounced as traitors by family and friends. There are violent acts of repudiation, and no one knows if they will truly be allowed to leave the country or not.
So when Héctor's mother announces that she wants the family to risk everything to go to the United States, he is torn. He misses his father, but Cuba is the only home he has ever known. All his dreams and plans require him to stay. Can he leave everything behind for an unknown future?
In a summer of heat and upheaval, danger and deadly consequences, Héctor's two worlds are on a collision course. Will the impact destroy him and everything he loves?
Christina Diaz Gonzalez's great-grandmother, great-uncle, and extended family came to the U.S. through the Mariel boatlift. She vividly remembers meeting them all for the first time in the summer of 1980 and is proud to share this part of her family's history.
Awards & Recognition
*STARRED* Kirkus Review
*STARRED* School Library Journal Review
2023 International Latino Book Award – Gold Medal
2022 Best Audiobook – Kirkus
2023 Notable Book – American Library Association
2023 Notable Social Studies Trade Book – Children's Book Council
2023 CCBC Choices Book Selection
2023 Junior Library Guild Gold Standard Selection
2022 Florida Book Award Gold Medal
2023 Bank Street College of Education Best Books of the Year
2023 Florida Youth Book Representative at the National Book Festival
2024 Utah Beehive Book Award List 
"A suspenseful, emotional quest for freedom, fraught with danger and deception, that will keep pages turning. Heartbreaking, riveting, beautifully written." — Kirkus *STARRED* Review
"Diaz Gonzalez's writing is impeccable, and themes of grief, loss, and heartbreak are made palpable through her storytelling. This moving historical novel provides a window into a moment not often represented in children's books. A heartrending exploration of friendship, family, and freedom set against volatile times. Highly recommended for middle grade shelves."
— School Library Journal *STARRED* Review
"Brimming with tumultuous events of Castro's Cuba, Gonzalez's affecting socio-political novel balances historical traumas with empathy and hope, tackling timely themes of personal beliefs and individual versus government freedoms." — Publisher's Weekly
"The Bluest Sky tells a powerful story that shows the emotional impact of the Mariel Boatlift, one of the most important events in modern Cuban history."
—Margarita Engle, Newbery Honor winner for The Surrender Tree
"Heartbreaking yet hopeful. This book has so many things I love: real history, impossible decisions, surprising twists and turns. Read it!"
—Alan Gratz, New York Times bestselling author of Refugee
"Powerful, extraordinary, and brimming with hope, this is an absolute must-read for everyone."
—Jenny Torres Sanchez, Pura Belpré Honor winner for We Are Not From Here
"In this beautifully nuanced story, Christina Diaz Gonzalez brings us into the hearts of all Cubans torn between the love of their homeland and the dream of freedom.
—Ruth Behar, Pura Belpré Award winner for Lucky Broken Girl
"The characters in this book will stay with me for a very long time. Their desire for freedom will stay with me forever."
—Jennifer A. Nielsen, New York Times bestselling author of A Night Divided
"A heart-wrenching story and a moving affirmation that families belong together, always."
—Emma Otheguy, author of Sofía Acosta Makes a Scene
Videos
Book Talk by Colby Sharp
Between The Covers on PBS