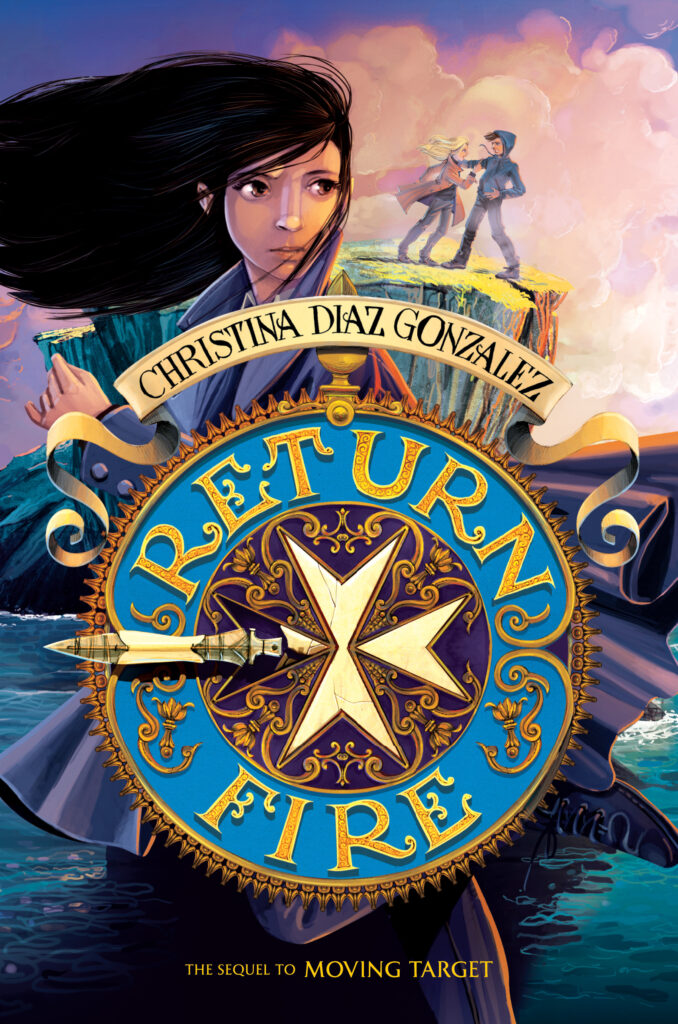 Book 2 of the Moving Target duology
"Kids will be clamoring for this sequel after finishing Moving Target, and this has even more thrills, riddles, and page-turning excitement!" —FantasticFiction
The thrilling sequel to Moving Target! When a young girl can determine the destiny of the world, the wrong choice could lead to disaster . . .
Cassie Arroyo has found the long-lost Spear of Destiny — only to have it stolen right out from under her!
In Return Fire, Cassie and Asher must regain the spear. This time, however, it's not enough just to find it: Cassie realizes that when she used the spear, she sent the world down a path that could eventually lead to serious trouble. Can she find a way to stop the terrible chain of events that she set into motion?
As she tries to reshape her own destiny, Cassie takes off on a breathless adventure across Italy, leading her to a forest outside Rome, a Caravaggio painting full of clues, and a villa by the sea. There, in the ultimate showdown, Cassie has to decide who she can truly trust. And when the chance to use the spear presents itself again, she has to figure out if she can even trust herself.
Awards & Recognition
Debuted as #1 Bestseller on Amazon for Children's Hispanic Books
International Latino Book Award – Silver Medal
Florida Book Award – Silver Medal
Translated into German & Turkish
"Readers will root for Cassie and stay with her to the nail-biting end." — Kirkus Reviews