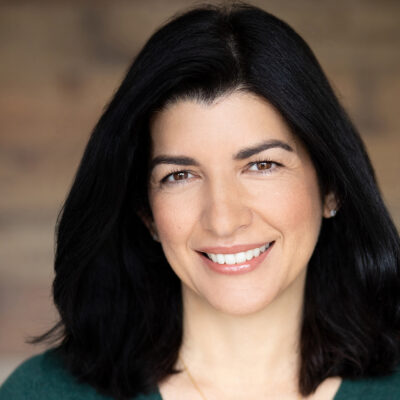 Professional Bio
Christina Diaz Gonzalez is the Edgar® award-winning and USA TODAY  best-selling author of several novels including The Red Umbrella, A Thunderous Whisper, Moving Target, Concealed, Invisible: A Graphic Novel, and The Bluest Sky. Her books have received numerous awards including the International Latino Book Award Gold Medal and have also been designated as an American Library Association's Best Fiction for Young Adults selection, a Notable Social Studies Trade Book for Young People, a Junior Library Guild Gold Selection, and as an International Reading Association's Teachers' Choice book. Christina currently lives in Miami, Florida with her family and a dog that can open doors.
Personal Bio
I grew up in a very small Southern town in the Florida panhandle where I was the only Spanish-speaking kid around. My parents are Cuban and they had decided to teach me Spanish first (I quickly learned English when I started school, but Spanish was still spoken at home) and I developed a deep love for both my Cuban roots and my Southern hometown. It was a wonderful childhood filled with memories of riding my bike with friends and reading books up in my treehouse. It was during this time that I secretly dreamed of one day having my own stories published, but I'd never met an author and it didn't seem like it was something people like me actually did… so I tried other things.
Eventually I became a lawyer (lots of reading and writing required… just not the fun kind I had done up in my treehouse) and started a family of my own in Miami.
It was my sons who ended up inspiring me to pursue my dream of becoming a writer because their love of books reminded me of my own love for stories.  So, with the support of my parents, sister, husband, sons, and large extended family I began to pursue that passion for writing. Now, over a decade later, I am able to share my books with readers all over the world!